Preventative Maintenance Programs
to help you save money on all your HVAC needs!

The best commercial HVAC technicians
in Visalia, CA and surrounding areas!

Call McGee Refrigeration
for all your HVAC needs!

Heating & Air Conditioning
We provide both heating and cooling services for residential and commercial customers.

Preventative Maintenance Programs
We offer both residential and commercial preventative maintenance programs. Programs include discounts and priority scheduling!

Refrigeration Services
We offer restaurant refrigeration repair and maintenance, with 24-hour emergency services available!

Restaurant Equipment Repair
We also provide a wide range of restaurant equipment repair and preventative maintenance services.
Accountable Heating, Cooling and Refrigeration Services in Visalia, CA and surrounding areas
We don't cut corners, either! We're up-to-date on the latest products and techniques, as well as best practices and EPA standards. Our HVAC services in Visalia, CA and surrounding areas are delivered with care, by professionals who know the meaning of customer satisfaction. Dealing with us is easy and the results you'll get will exceed your expectations!
Reliable, Comfortable, Clean and Affordable
Just like plumbing and electrical are crucial parts of any home or business, so is HVAC. We rely on forced air as much as any other modern convenience, which means it needs to meet the highest expectations. Your forced air should be reliable, comfortable, clean and affordable—if it's not, call McGee Refrigeration. For decades we've been restoring the convenience to forced air for home and business customers throughout the area.
Learn More
Reputation for Quick Responsiveness
As an all-in-one HVAC contractor in Visalia, CA and surrounding areas, we're capable of answering the call for service, no matter what the scope of work is. Need a tune-up or maintenance for your furnace? Repairs for an inefficient A/C unit? Air quality check for your commercial forced air system? Let us know what the issue is and know that we've got it covered. Our team is available 24 hours a day, and we've got a reputation for quick responsiveness.
Learn More
OUR SERVICES
Equipment Replacement & Retrofit
Ductless Mini Split Installations
Preventative Maintenance Programs
HVAC Installations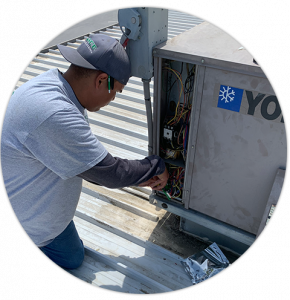 Our team is available for 24/7 and same-day service, whenever problems arise.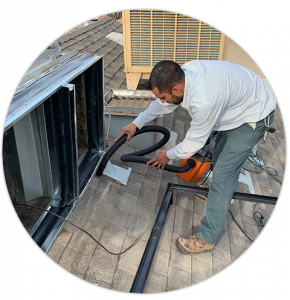 Our excellent staff loves what they do and cares about the people they serve.
We're proud to be a family-owned business with customer-centric values.
---
Ask Us About Things Like Financing For New Installations
… or annual service contracts and let us show you the power of a caring HVAC contractor on your side! We look forward to serving you and your HVAC systems in any way we can. Ask us about service agreement discounts! We deliver year-round peace of mind. Our excellent staff loves what they do and cares about the people they serve.