Our Team in Visalia, CA
For decades, people have known they can count on McGee Refrigeration for heating and air conditioning service in Visalia, Tulare, Hanford, and San Joaquin Valley, CA and surrounding areas. No matter the problem or time of day, you can call us without fail to come out and assist you. It's this dedication to customer service and satisfaction that's earned us the superior reputation we enjoy today. It's all made possible by our exceptional team of techs.
C20 Classification: Warm air heating, ventilation, and air conditioning
C38 Classification: Refrigeration
EPA Certified
License number: 613002
Owen McGee – Owner
As a young man, I was fortunate to work in the HVAC field. My hands-on experience and ability to perform many repairs and installation assisted me in becoming co-owner with my father in our family business, McGee Refrigeration. I have been the sole owner for 22 years providing prompt and excellent customer service. I firmly believe in leading by example as the owner of my company. I take it upon myself to train each of my employees to ensure their ability to perform their work in a precise and professional manner. I continue to work hard, educate myself and staff on the newest HVAC technology. Work ethic, integrity, and fairness are a high priority in my company and we display this to our customers. With my 41 years of experience, my level of commitment and hard work has made our family business successful to this day. I am grateful to my family for being by my side and supporting our family business.
We're proud to employ people who have a passion for what they do, and who love serving people in need
Our guys have been at it for decades, and we're extremely proud of the many years of combined service they have. Unlike other companies that have high turnover, we retain our people long-term and give them opportunities to succeed. As a result, our team is comprised of happy, friendly people who know what they're doing and always do their best to ensure your satisfaction. Our team is also passionate about doing things right! Whether it's a tune-up for your furnace or major air conditioning repair in Visalia, CA and surrounding areas, you'll know it's being performed the right way, the first time. We're equipped to perform a broad range of services and we do so with best practices in mind.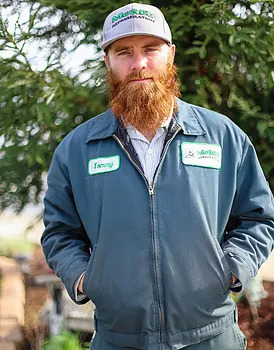 Tommy Malloy
Service Technician
Tommy joined our team in 2013. His work ethic is beyond measure and he has excellent HVAC knowledge. His responsibilities consist of trouble shooting to ensure that the customer has limited down time on their equipment. Tommy has exceptional customer skills and demonstrates this on a daily basis. In his spare time, Tommy enjoys spending time with his family, dirt bike riding and camping.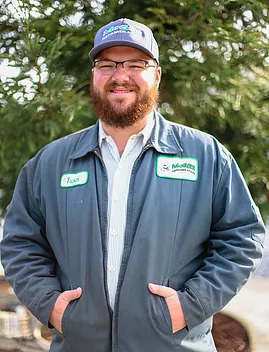 Tucker McGee
Service Technician
Tucker started as a part-time employee in 2012 while going to school. He has developed into an invaluable asset to the company. He has a thorough knowledge of the total business and practices excellent customer skills. In his spare time, Tucker enjoys video gaming and music.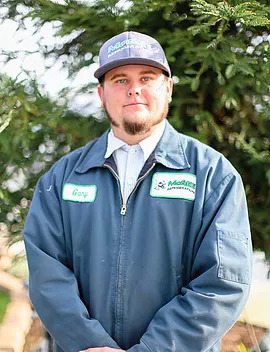 Gary Taylor
Service Technician
Gary joined our team in September 2017 and has been an asset to our company. Gary has demonstrated his technical knowledge and ability to learn quickly. In his spare time, Gary enjoys spending time with his family, playing softball and golf.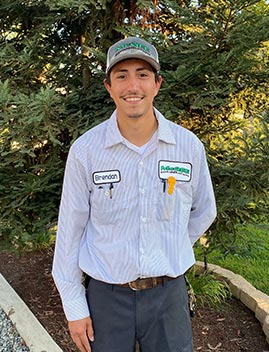 Brendan Rooney
Service Technician
Brendan joined our team in 2020. He is an SJVC graduate with an impeccable work ethic and brings many skills to our team. He is a quick learner with a knack for customer service. His responsibilities consist of helping with HVAC installations and roofing repair. In his spare time, he enjoys playing his guitar, spending time with his girlfriend and family.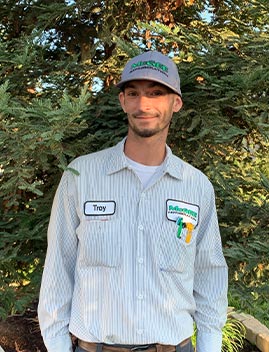 Troy Chenowith
Service Technician
Troy joined our team in 2020. He takes great pride in a job well done and is continually striving to be the best HVAC technician he can be. In the short time he has been with us he has shown much knowledge and determination and obtained the lead HVAC installation technician position. In his spare time, he enjoys camping, fishing, and spending time with his family.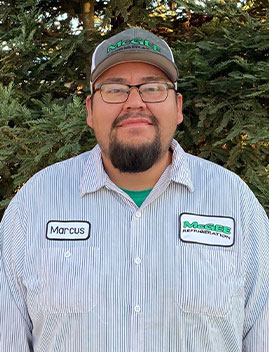 Marcus Guerrero
Service Technician
Marcus joined our team in March of 2020. He is a SJVC graduate who has become a great asset in our routine service division. Marcus has an easy going personality and is always up for any task that we may have for him. In his spare time he enjoys spending time with his family and all things nature. He is an avid fisherman and hunter.
---
PROUD SPONSOR
Every year McGee Refrigeration Inc. proudly sponsors local sports teams in Visalia, CA and surrounding areas.
We invite you to put our standards to the test
We guarantee your satisfaction and will go above and beyond to achieve it. From large services to the little things, like wearing foot covers when we enter your home, we promise to treat every customer with the respect and integrity they deserve.
To schedule an appointment with our team and see for yourself the high level of service we're known for, reach us today at 559-733-1867.